Home
Credentials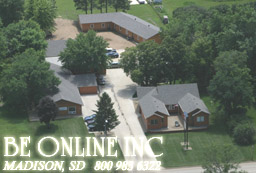 Over 10 years in Business
- Be Online Inc is a South Dakota Corporation, software was developed in 1998, and BOI was incorporated in 1999, with the first sales in 1999.
First Online training school
- Be Online Inc started when the internet was still used via dial up, many users were still logging in with 14.4 kbps phone line connections. We developed systems to supply our courses and our courses totally via internet, or via CD ROM, with quiz scores being sent over the internet (for student tracking)
- Current internet speeds allow training completely online
- Courses have always been completely interactive, not just .pdf files or powerpoint files with online quizzes. A complete learning system, since 1999!
Tens of thousands of graduates
BBB A+ Rating (Member since 2004)
Credential Listings (More Info)